Skip to Main Content
It looks like you're using Internet Explorer 11 or older. This website works best with modern browsers such as the latest versions of Chrome, Firefox, Safari, and Edge. If you continue with this browser, you may see unexpected results.
Welcome
Welcome to the Lee Library
Epigraphy Guide
Navigate the site using the tabs along the top. Please contact me if you need help with the site or any resources listed here.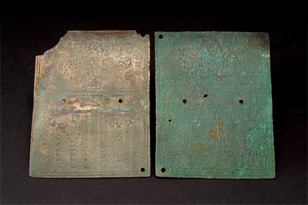 Roman military diploma, awarded to Marcus Herennius Polymita 14 October 109 AD
Housed in L. Tom Perry Special Collections. Images available here.
Your Librarian
Robert L. Maxwell